Why Us
We take pride in manufacturing unique solar panel cleaning solutions that are 100% made in Egypt - from their concept to their realization.
Moreover, the Pasitta robot has become the 1st automated solar panel cleaning solution in the region, delivering unparalleled excellence in the field of solar site cleaning. With thousands of clients and even more successful collaborations behind our back, we are known as a leader in revolutionizing the solar industry and bringing it closer to the end consumer.
Pasitta has a broad and deep set of machine learning, cloud and AI experts that are determined to provide the very best solar cleaning service for individuals and businesses. We are continuously focused on solving some of the toughest challenges that allow complete adoption of our solar energy solutions.
Our capabilities are built on the most comprehensive and advanced cloud platforms and are optimized for the solar industry, without any compromise put on security and analytics. In other words, we do everything to deliver on our promise and become a leader in robotic solar cleaning
Since ​2000​, Pasitta has been working on empowering the solar power industry and doing our very best to enable year-round peak panel performance through a palette of top-quality and innovative products.
As one of the pioneers in the robotic solar cleaning industry, we are driven by insights and live by the premise on establishing as many relationships as possible with new customers, pushing our array of robotic solutions for smart management of solar plants.
The Cerebro Robot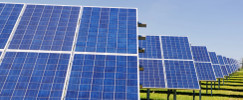 An Intelligent And Fully Autonomous Cleaning Service For Solar Plants.
The Cerebro Robot is our biggest innovation - and a product that is optimized to fulfill the cleaning needs of solar plants in a cost-effective way.
What started as a general idea of improving the cleaning efforts on solar panels led us to a lot of research and development into creating this robot. The Cerebro unit has a light structure without additional frames and guides - allowing it to clean solar panels seamlessly and perform the task over any systems, regardless of their specifications.
More