About Us
In the wake of a technological revolution, Pasitta is proud to be a one-stop destination for the most innovative robotic solar cleaning concepts.
Our state of art technology leverages automation, big data, machine learning and every aspect of artificial intelligence (AI) on the cloud. As such, it sets the bar higher and completely redefines solar power as we know it
We specialize in energy management, mechatronics and business development. This ideal mix of power, electronics and mechanics has inspired us to tackle the reliability of energy efficiency. From project planning to management and consulting, the solutions that Pasitta brings to the table are complex, challenging and dealing with energy efficiency, usability and reliability.
At Pasitta, we also pride ourselves on our extensive experience of more than 20 years, as well as decades in combined experience between each member of our team. With 3 successful patents under our belt, we are known to the industry as a leader and are actively present as a member in a few popular leadership board groups.
Our sustainable and comprehensive approach on integrated solar cleaning solutions helps individuals and companies reduce the cost of energy while benefiting from technology in the best way possible.
From residential to commercial, our approach is fully autonomous and focuses on maximum return on investment (ROI).
The Cerebro Robot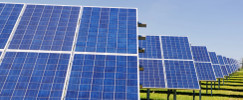 An Intelligent And Fully Autonomous Cleaning Service For Solar Plants.
The Cerebro Robot is our biggest innovation - and a product that is optimized to fulfill the cleaning needs of solar plants in a cost-effective way.
What started as a general idea of improving the cleaning efforts on solar panels led us to a lot of research and development into creating this robot. The Cerebro unit has a light structure without additional frames and guides - allowing it to clean solar panels seamlessly and perform the task over any systems, regardless of their specifications.
More